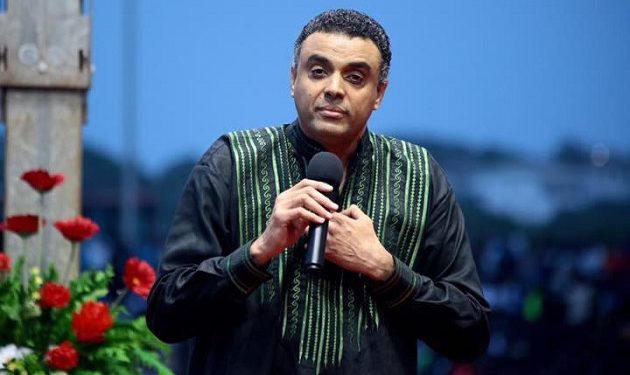 Please accept my profound apologies – Sad Dag Heward-Mills to Otumfuo
Founder of Lighthouse Chapel International Bishop Dag Heward-Mills has apologised to Asantehene Otumfuo Osei Tutu II for a message in circulation on social media, impugning the Overlord of the Ashanti Kingdom.
date rush
According to Bishop Heward-Mills, the sermon was preached nearly two decades ago and the content has been taken out of context "by persons who have previously declared their intention to bring harm and ridicule to our organisation".
In a press release dated Saturday, June 19, the renowned evangelist said the accomplishments of the Asantehene are evident and manifest for all to see.
Not only does he extol Otumfuo Osei Tutu II as the Chancellor of the Kwame Nkrumah University of Science and Technology (KNUST) but also noted his achievement in building about 788 schools since he ascended the throne.
He, therefore, apologised for the content of the video.
"I deeply regret that my words spoken almost 20 years ago have offended this honourable institution, which has worked tirelessly for many years to make Ghana and the world a better place for all of us to live in."
The man of God said he was deeply saddened about the circulation of the message but thanked the Asantehene "for his graciousness in this matter".