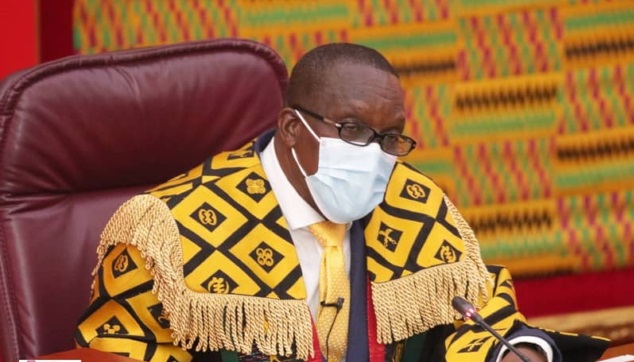 MPs are not main development agents – Speaker Alban Bagbin
Speaker of Parliament, Alban Bagbin, says citizens should not see parliamentarians as the main agents of development in the country.
According to him, electorates seeing MPs as developmental agents has impacted negatively on the work of the representatives.
"Parliamentarians should not be seen as the main development agents by the citizens. The perceptions and expectations associated with this, often leads to the neglect of the core responsibilities of MPs," Mr Bagbin said at the maiden West Africa Parliamentary Monitoring Organisations Conference.
In May, many Ghanaians took to social media to "name and shame" MPs whom they say brought very little development to their constituencies.
Some members of the public gridded photos of their MPs and parts of the community they said needed fixing.
This was after an injunction was placed on the FixTheCountry demonstration which was expected to happen on May 9.
The Ningo-Prampram MP, Sam George, who cited himself in some of the tweets calling him out for not fixing some roads in his constituency, stated that he had not promised to fix roads during the elections.
Sam George said he will resign from Parliament should anyone prove that he ever promised to fix roads in his constituency during the 2020 election campaign.
He said voters must blame themselves for voting for an MP because he/she promised to construct a road.
"Anybody who votes for an MP because he comes to stand in front of you and promises he will fix your roads, you have allowed yourself to be fooled, because an MP does not have the capacity to fix a road."
According to him, any time he is questioned about the state of roads in his community, he asks the question be directed to the government adding that people pay taxes to government which appoints a road minister to handle such issues.
Meanwhile, the Speaker says that the Civil Society Organization and many other parliamentary monitoring organizations should partner MPs to educate the citizens on the roles and functions of parliamentarians and parliament.
He explained that the education will ensure electorates appreciate the value that parliament brings to the democratic process.
"I am also confident that this conference will come out with innovative ways of assisting parliament to be more inclusive, participatory, open, transparent, accountable and responsible."