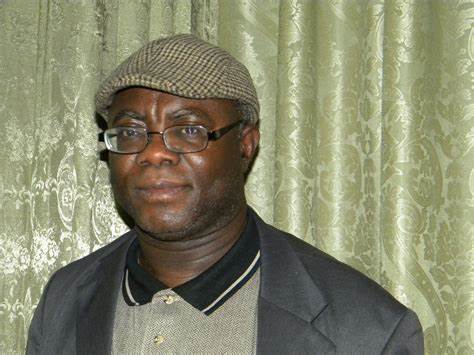 Kennedy Agyapong Was Rather Too Naïve on Frimpong-Boateng
What Mr. Kennedy Ohene Agyapong clearly seems to be saying is that President Addo Dankwa Akufo-Addo may be privy to the clues as to who may be sabotaging his uphill anti-Galamsey fight than the President has, so far, let on because a very close associate of Nana Akufo-Addo by the single given name of Donald, most definitely not former US President Donald John "Shithole" Trump, was arrested not very long ago and was almost immediately ordered to be let go by yet another person known to be equally very close to the current Chief Resident of Jubilee House (See "Prof. Frimpong-Boateng Gave Me Documents on Kweku Baako's Galamsey – Kennedy Agyapong Reveals" Ghanaweb.com 6/10/21).
If the preceding allegation has validity, then what the New Patriotic Party's Member of Parliament for Assin-Central, in the Central Region, is really telling us, that is, the Ghanaian citizenry, is that Nana Akufo-Addo may at the very least have a strong inkling that vis-à-vis his much-touted anti-Galamsey fight, the former Attorney-General and Minister of Justice may very well be drawing water from the Birem River with a wicker fish-trap or, worse yet, a loosely woven cane basket instead of an enamel minted bucket or water basin.
Well, so far, his radical authorization of soldiers from the Ghana Armed Forces (GAF) of the Chanfang excavator-burning team dubbed "Operation Halt" does not seem to bear out the validity of this allegation by the KenCity Communications Network owner, although there may equally be the very likelihood or possibility that Nana Akufo-Addo may have at least some nebulous suspicion, based on evidence filtered to the media about the neck-deep involvement of Prof. Kwabena Frimpong-Boateng's own very close relatives and associates in the environmentally destructive Galamsey industry.
But what I really want to focus on here is this report, in the afore-referenced news article on which this column is based, to the effect that in the case in which the Editor-Publisher of the New Crusading Guide, Mr. Abdul-Malik Kweku Baako, successfully sued Mr. Agyapong for defamation, that the allegation by the NET-2 TV proprietor was squarely based on systematically documented information provided Mr. Agyapong by the former Coordinator of the Inter-Ministerial Team of Anti-Galamsey Warriors, if the latter could be aptly characterized as such.
What is rather curious about the preceding, obviously, regards the rather naïve belief on the part of Mr. Agyapong that he could, somehow, count on the renowned Cardiothoracic Specialist's appearing in court to personally back up or serve as prime witness on behalf of Mr. Agyapong, then faced with a defamation suit launched by the New Crusading Guide's Editor-Publisher. You see, contrary to what he would have the rest of us, that is, the general Ghanaian public believe, it was rather Mr. Agyapong who royally and unwisely betrayed the confidence of Prof. Frimpong-Boateng for Mr. Agyapong's own image and ego-boosting purposes or massage.
You see, even as a sleuthing-savvy Mr. Baako may already be knowledgeable about, if, indeed, Mr. Agyapong was seriously desirous of nailing the casket of Mr. Baako by putting the latter's credibility and public image permanently out of the mainstream of Ghana's media domain, then what Mr. Agyapong ought to have considered to be the most effective tack or approach, ought to have been to discuss the more palatable possibility of having Prof. Frimpong-Boateng avail him of a proxy who was willing to testify in court by way of evidential corroboration or authentication, that is, being prepared to reliably and forcefully and fearlessly testify to the validity and/or authenticity of the purportedly damning documents on which Mr. Agyapong's allegation against Mr. Baako was squarely based or predicated.