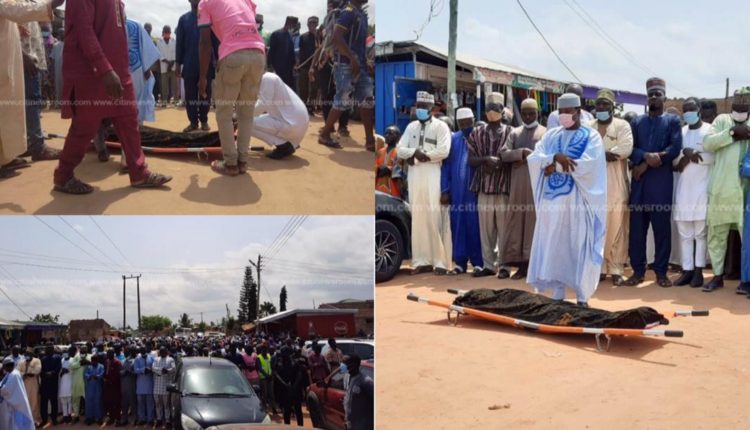 Kasoa: Murdered 10-year-old boy laid to rest
The 10 year-old boy who was killed by two teenagers at Kasoa, Ishmael Mensah has been laid to rest at the Ngleshie Amanfro Muslim Cemetery.
Family, friends and loved ones of the deceased gathered at the family house to bid farewell to Ishmael Mensah.
Some of the dignitaries present at the funeral grounds were the Member of Parliament for Bortianor Ngleshie-Amanfrom, Sylvester Tetteh, the MCE for Ga south, Joseph Nyani and other government officials.
When the body of the deceased was handed over to the family, it performed the Muslim prayer before he was sent to the cemetery.
Per the Muslim tradition, the family wished him well in the next life and asked for Allah's protection for the family Ishmael left behind.
The 10-year-old was murdered by two teenagers, 16 and 18 at Lamptey Mills, a suburb of Kasoa on Saturday, April 3, 2021 between 5 and 6pm.
The suspects were asked to bring along human parts in addition to an amount of GHC5,000 for money rituals.
The two have been arrested and are currently in police custody while investigations is continue .
Source I Atinkaonline.com