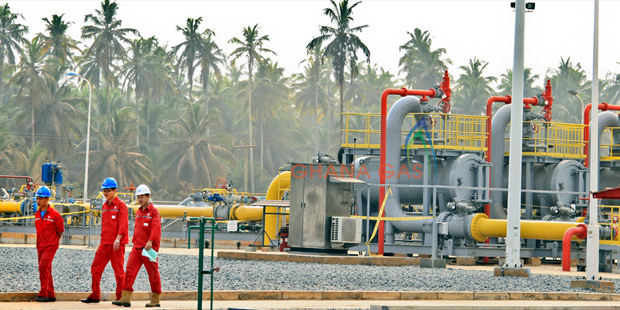 Ghana Gas saves $3.5m per month after replacing 52 Chinese staff
Chief Executive Officer for Ghana Gas, Dr. Ben Asante, says the company has saved $3.5m per month for the past four years after it replaced 52 Chinese expatriate staff running its technical operations at the Atuabo plant in the Western Region with Ghanaian Staff.
The development was announced by CEO for Ghana Gas, Dr. Ben Asante, when he took participants of the Gas Conference on a tour around the Ghana Gas plant in Takoradi.
Speaking during the tour, Dr. Ben Asante Dr. Asante, revealed that as at March 2017, the company's plant was fully manned by 52 Chinese expatriate who were technical personnel at the plant.
He added that a concerted decision was taken to train Ghanaian engineers to take over these operational roles as over $3.5m were spent on the expatriates every month.
According to him, decision to train Ghanaian engineers materialized and that currently staff at the Atuabo plant is fully Ghanaian with about 50 engineers.
"They are brilliant and so far we have not had any incidents at the plant", Dr. Ben Asante added.
The Atuabo plant supplies gas to the VRA's Aboadze thermal plant and therefore plays a huge role in the country's power supply system.
The conference was attended by officials from the Ministry of Energy and various relevant sector agencies and other industry players to discuss strategic ways in which Ghana's gas resources can be maximized for the benefit of the nation.
Source | Atinkaonline.com |