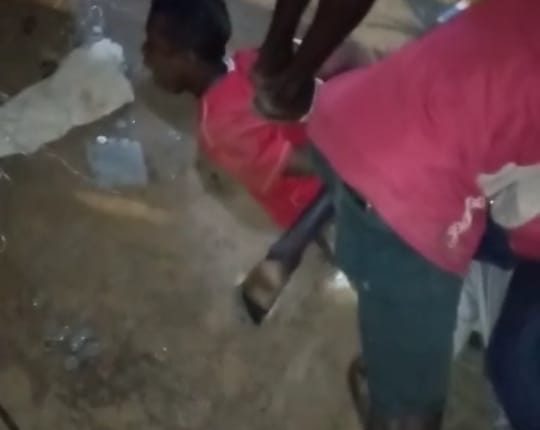 Video: 6 men insert long stick into anus of 16-yr-old boy for stealing WARNING: Viewer discretion is advised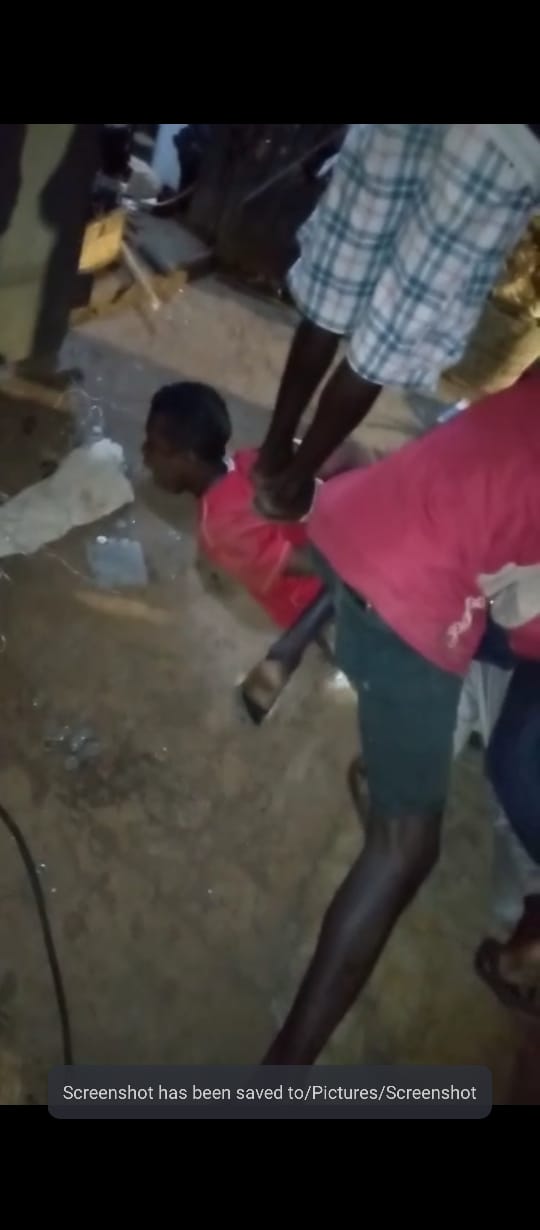 Six men have been arrested for inserting a long stick into the anus of a 16 -year -old boy for alleged stealing.
The evil act took place at Bontoduase in the Asante Akyem-Agogo North Constituency of the Ashanti Region.
Both legs and hands of the helpless boy were  tied by his captors before they inserted a very long stick into the victim's anus.
A video capturing the dastardly act has gone viral.
The wailings and pleadings of the poor boy yielded no result as the heartless men were bent on torturing him.
The night  patrol team of Asante Akyem-Agogo acted swiftly and  arrested the suspect.
According to the Asante Akyem-Agogo Police Commander, Supt. Kingsley Owusu Bempah, Mrs. Adwoa Oparebea, 50 reported to the police of her  missing  son, Enock and subsequently mounted a search.
Supt. Owusu disclosed that, Francis Obeng Amoako age, 79, has confessed to the police that, he led the other man to punish the boy .
The other suspects include Kofi Asadu aged 29, Francis Obeng Amoako aged 79, Obeng Mensah 30, Osei Bonsu, 53, Boakye Danquah aged 65 and Kwasi Marfo, 24. They  are all  in police custody assisting investigation.