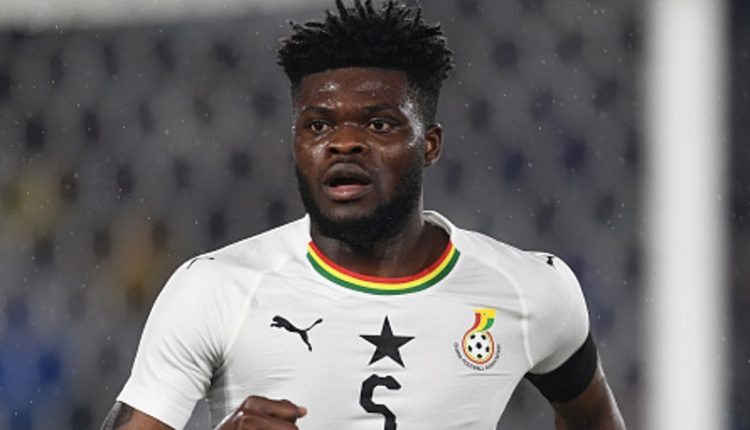 Thomas Partey Is Back To Blackstars
Thomas Partey and Brentford winger Teriqe Fosu are back to join the Black Stars in camp ahead of the friendly match between them and Ivory Coast.
There were rumors that the two players were sacked for reporting late ahead of a match between the Black Stars and Morocco's National team The Atlas Lions.
And in the absence of these two players, Ghana lost to Morocco in the friendly game which was held in Rabat on Tuesday.
Also read: [Video] Chinese Contractor In A Kunfu Fight With His African Employee At Work
However, a Twitter Post by Ghana Football Association which reads " Back to training grounds… @Thomasparte22 & TeriqeFosu join teammates in camp ahead of Saturday's friendly against Ivory Coast. #BringBackTheLove"
Thank God the two players have returned as their return will boost the team as they prepare to face Ivory Coast at Cape Coast stadium. The two players were seen training with the Black Stars.
Send your article, audio and videos for publication via email (showbizafrik@gmail.com) at affordable price.