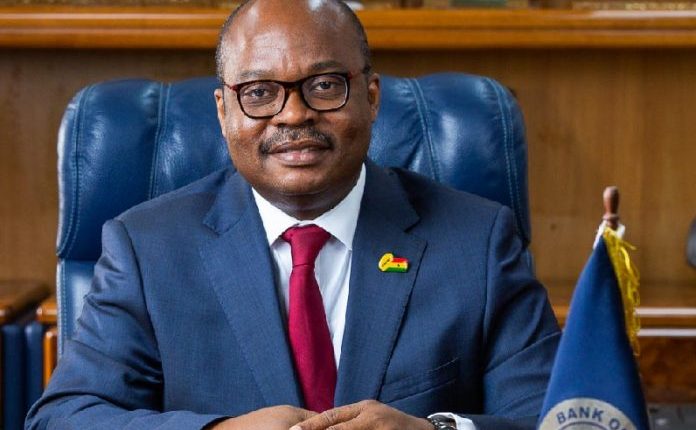 Mobile money transactions still number one- BoG
The latest payments platforms report released by the Bank of Ghana, covering the first half of 2021 has disclosed that mobile money transactions has retained its place as the most preferred mode of transferring money, ahead of cheques.
Indeed, the gap between mobile money and cheques continues to grow, measured by both number of transactions and value of transactions.
According to the latest data from the BOG, the value of mobile money transactions in January 2021, February 2021, March 2021, April 2021, May 2021 and June 2021 were estimated at GH¢67.1 billion, GH¢67.9 billion, GH¢82.3 billion, GH¢83.8 billion, GH¢86.5 and GH¢89.1 billion respectively
The monthly values of cheque transactions during this period  were GH¢17.0 billion,GH ¢15.5 billion, GH¢18.3 billion, GH¢17.5 billion, GH¢15.7 billion and GH¢17.9 billion in January 2021, February 2021, March 2021, April 2021, May 2021 and June 2021 respectively.
Instructively the value of MoMo transactions continued to rise by the month indicated continued steady growth whereas the value of transactions executed by cheques suggested that growth is stuttering. The highest value was regarded in March, the second highest was in June and the third highest was in April.
The BOG believes that the significant use of mobile money for financial transactions indicates that gradually a time will come that most Ghanaians will largely prefer using their mobile money accounts for deposits or funds transfer at the retail level rather than resorting to the banking system.
Indeed, MoMo is becoming a major medium for retail lending and merchant credit purchases which is why a new directive from the central bank demands that such transactions be captured in credit reporting to credit reference bureaus from now on.
Already the biggest MoMo service provider, MTN Ghana has announced its intention to migrate into a full-fledged digital bank over the coming years.
Credit: Business Analyst