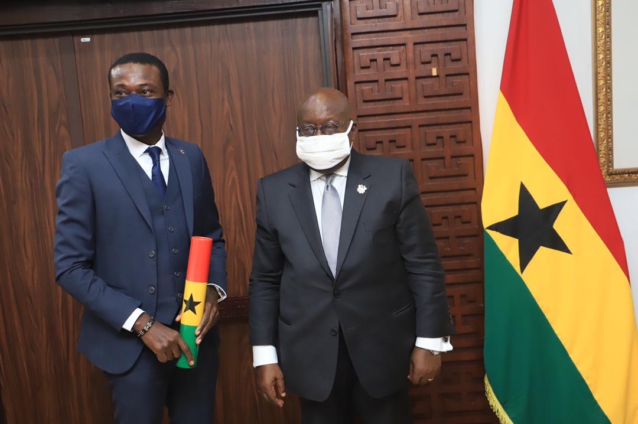 Kissi Agyebeng is new Special Prosecutor
President Akufo-Addo has officially sworn into office, Kissi Agyebeng as the Special Prosecutor.
The 43-year- old takes over from Martin Amidu who resigned from office in November 2020 after accusing the President of interference in his work.
Mr. Agyebeng was vested with the new authority on Thursday at the Jubilee House in the presence of the Chief of Staff, Attorney General, other government officials, and some traditional leaders.
During the swearing-in ceremony, the President urged the new appointee to always bear in mind that although, "the remit of the office is broad and challenging" he has a responsibility to fight corruption independently and impartially.
He also assured Mr Agyebeng that no appointee from his government will interfere in his duties as required by the law.
The office of the Special Prosecutor is a creation of Parliament that serves as an independent investigating and prosecution body to make inquiries into corruption, bribery, or other criminal cases at the national level either in the public or private sector.
Mr Agyebeng is expected to serve a 7-year mandate.
About Kissi Agyebeng
Mr Kissi Agyebeng, was born on July 2, 1978.
He hails from Nkwatia Kwahu in the Eastern Region, he is married and a Christian by faith.
Mr Agyebeng studied Law at the University of Ghana School of Law and was called to the Ghana Bar in October 2003, earning the E.N. Sowah Memorial Prize for Best Student in Family Law.
He was awarded the Bentsi-Enchill Prize for best graduating student of the University of Ghana School of Law in 2001.
Kissi Agyebeng has successfully argued numerous cases before the superior courts of Ghana and participated in several international arbitration hearings.
Source: Myjoyonline.com