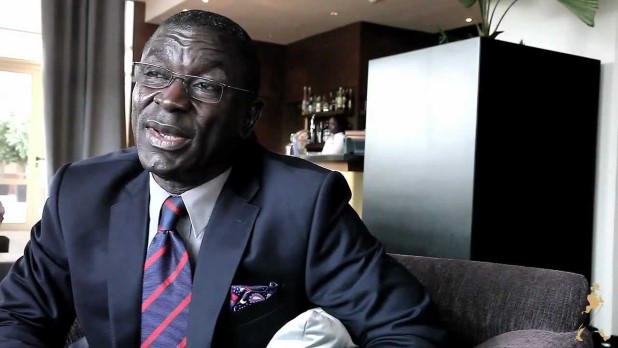 I don't believe banking sector clean-up was targeted at anyone – Kofi Amoabeng
The Chief Executive Officer (CEO) of defunct UT Bank, Captain Prince Kofi Amoabeng (Rtd) has said that he does not believe the closure of banks was targeted.
The businessman added that he does not like to think negative of the unfortunate incident that befell is his business and other financial entities.
He, however, admits that sometimes he is tempted to question who will want to "kill everything that Kofi Amoabeng has created?" especially when he considers other incidents that took place after the closing of his bank.
On the Happy Morning Show with Samuel Eshun, he said: "I don't think the closure of banks was targeted. But being the way we are, considering certain things that happened with UT I don't want to think about it because I hate negativity. The bank was not the only entity that was closed down. UT has subsidiaries. Soon after the close down of the bank, the government froze the account of all UT subsidiaries and we didn't even know where it was coming from. We inquired from the Bank of Ghana and EOCO and they said it was not them. Finally, we found out that it was the Financial intelligence Centre. And then they said that they were investigating UT for money laundering. Up till today the 27 accounts closed is still frozen. So, you will wonder that who will want to kill everything that Kofi Amoabeng has created."
Amid all these, Kofi Amoabeng has said that there is no way he is going to fight the government for this mishap. "You cannot fight the government because the government was chosen by the people. That is what it is so let it go and life continues," he positively expressed.
The BoG revoked licenses of UT Bank Ltd and Capital Bank Ltd and approved a Purchase and Assumption (P&A) transaction with GCB Bank Ltd that transferred all deposits and selected assets of the two banks after they were found to be deeply insolvent.
The Central Bank subsequently revoked the universal banking licenses of five banks including UniBank Ghana Limited Construction Bank Sovereign Bank, Royal Bank and Beige Bank and issued a license to a newly created bank Consolidated Bank Ghana Limited – which is wholly owned by the Government of Ghana.
BoG further revoked the licenses of 23 insolvent savings and loans and finance house companies.