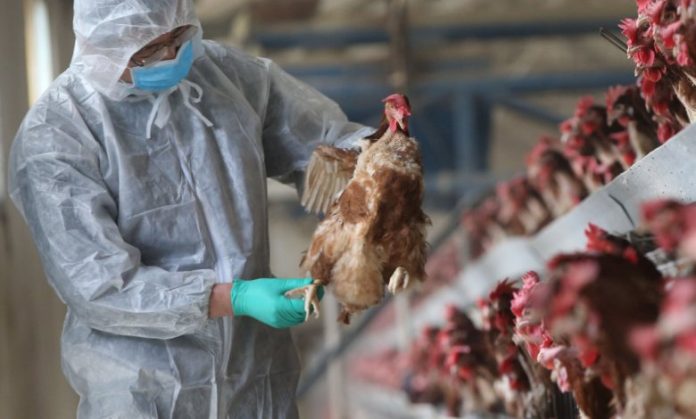 Ghana loses about 10,000 birds to Bird Flu within 3 days
Five farms in the Greater Accra Region have been affected by the outbreak of the Highly Pathogenic Avian Influenza disease, also known as Bird Flu.
In these farms, 2,157 birds died naturally while 300 were destroyed by veterinaries.
This was made known by a Director at Veterinary Services Directorate, Dr Patrick Abakeh on a morning show, Ghana Nie, hosted by Ekourba Gyasi Simpremu.
The Ministry of Food and Agriculture over the weekend announced that there was an outbreak of the Highly Pathogenic Avian Influenza disease, also known as Bird Flu, in parts of the country.
According to the Ministry, its Veterinary Services Directorate detected the Flu in the Greater Accra, Central and Volta Regions.
"The outbreak of the disease follows the detection of similar cases in neighbouring countries since January 2021. Through effective surveillance and disease control management, the Veterinary Services Directorate has prevented the extension of the disease into Ghana until now."
"The zoonotic nature of the disease calls for public alert and vigilance to mitigate the possible impact on the poultry industry and public health in general," the Ministry stated.
In the Central Region, Dr Patrick Abakeh said one farm had been affected by the outbreak, out of which 2,400 birds died naturally with 4,200 being destroyed.
For the Volta Region, he said one farm had been affected, noting that 240 birds died naturally while none were destroyed.
According to Dr Patrick Abakeh, before the disease came to Ghana, it had been confirmed in Nigeria, Togo, Senegal, Burkina Faso, and other neighbouring countries.
He said although the Veterinary Services Directorate tried their best to prevent the bird flu from entering the country, it still came.
When asked how it got to Ghana, Dr Patrick Abakeh said it could have come through poultry and poultry products which came into the country or from migrative/ wild birds.
Meanwhile, he said once the disease gets to a particular farm, it is better to destroy the rest naturally in order to stop its spread.
He also urged the public to ensure they cook well any bird before they consume to prevent being infected.