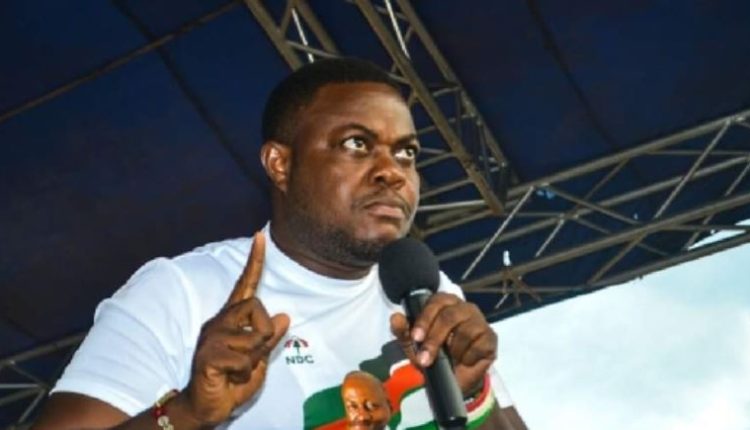 First Lady returning allowance is gross disrespect to Ghanaians- Ako Gunn
The Deputy Communications Officer of the National Democratic Congress (NDC), Mr Godwin Ako Gunn says the First Lady's decision to return allowances amount to gross disrespect to the people of Ghana.
The First Lady has refused to take salaries and has also decided to refund all monies paid her as allowances from the date of the President's assumption of office, i.e., from January 2017 to date, amounting to GH¢899,097.84.
Her decision was informed by some extremely negative opinions being expressed by some Ghanaians in the raging debate on emoluments for First and Second Ladies.
Speaking on Atinka TV's morning show, Ghana Nie, Ako Gunn said, "It is a gross disrespect to the people of Ghana."
He said that,"There are some status you do not attain because of your own qualification or hard work, you attain it because the man you are married to holds a certain position and you are automatically honoured. If you do not understand politics, and you do not see what God has done for you, these are some of the abuses you give to Ghanaians."
Ako Gunn explained that the issue raised was based on the fact that the First Ladies did not fall under the Article 71 and so returning the money was very disrespectful and immature on the part of the First Lady.
"The article 71 office holders are covered by the Constitution. First Ladies are not part of it, and so if indeed you decided to give First Ladies salary, that must come through an Act so that it will change Article 71 office holders and then the First Ladies can be included. Even that, some of us do not agree with it; those allowances should be enough," he said.
He added that, "If the First Lady says we should take our money because we've mentioned her name in a public discourse, I find it offensive and disrespectful."