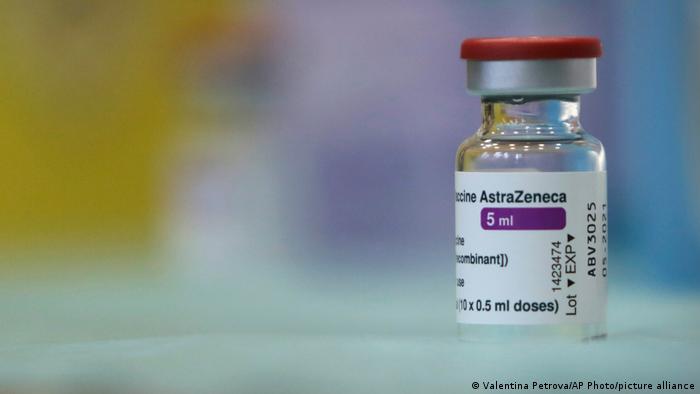 Efficacy rate of Ghana's AstraZeneca vaccine is 63%
The Head of publications at the Food and Drugs Authority (FDA),Rodha Appiah has confirmed that the AstraZeneca Vaccine received by Ghana is only 63 percent efficacious.
This was after an NDC Communicator, Mr Peter Mensah raised issues that our vaccine is substandard as compared to that of the UK and the USA.
Speaking on Atinka TV's morning show, hosted by Ekourba Gyasi Simpremu, Mr Mensah admitted that although Ghana's AstraZeneca vaccine is about 62 percent efficacious, it is in line with the World Health Organisation's (WHO) standards.
When called to confirm the above, Miss Rhoda said she could only confirm that of Ghana and not that of the UK or the USA since she was not involved in their process of securing the vaccine.
However, she explained that the FDA has accepted two types of vaccine, one is covishield from the Serum Institute of India, which is the AstraZeneca Vaccine which is 63 percent efficacious and another from Russia which is 91 percent efficacious.
She also said with the first batch, which is from India, if about 100 poeople take it, about 63 will get it correct in its effectiveness.
For the second vaccine, which is from Russia, she said if 100 people take it, about 91 will also have it correct with its efficacy.
When asked what happens to the 37 percent others, Miss Rhoda said every medicine has its efficacy rate but this vaccine has been developed in a very short time in order to reduce the impact of COVID-19 unlike the usual time vaccines are developed.
She said that is why the FDA has developed the medsafety application to get information and monitor safety issues on the vaccination and interact with people who take the vaccine.
Rodha Appiah said it does not mean the rest of the 37 percent are going to die, adding that definitely the vaccine will have some good impact on them.
She noted that without the vaccine, the 100 percent might be infected with the disease so it is better to have the 63 percent than having none.
She added that those who fall under the 37 percent will be treated just like those who test positive and are treated in the hospital.