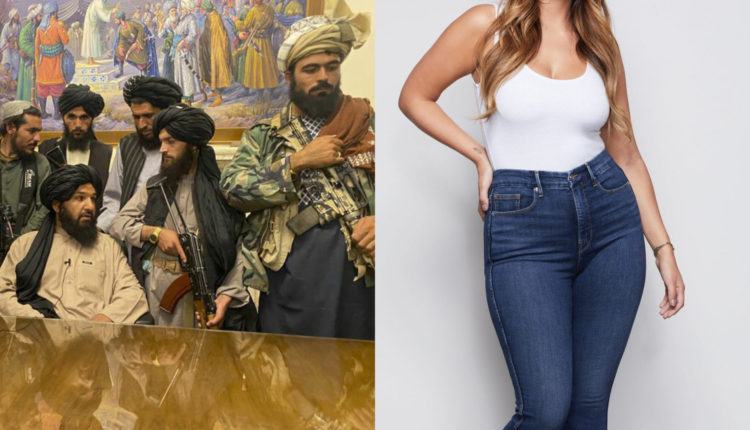 Afghanistan: Taliban troop flog people in the street for wearing Westernized clothing such as jeans
Following their takeover of Afghanistan, Taliban fighters are reportedly flogging Afghan civilians in the streets for wearing 'westernised' clothing such as jeans.
Several civilians have reported being beaten and whipped by Taliban members for wearing jeans after being accused of disrespecting Islam.
According to one social media post, the boys were 'walking with friends in Kabul' when they were approached by Taliban soldiers. Two of their friends escaped, according to the youth, but the others were held at gunpoint and beaten and whipped in the street.
According to local newspaper Etilaatroz, a Taliban official said the movement was still deciding on the dress code for men, but reports suggest the Taliban is unwilling to allow 'westernised' clothing that deviates from traditional 'Afghan dress.'
The Telegraph previously reported that sales of burqas in Afghanistan have increased twofold due to a twofold increase in price.
According to the Telegraph, Etilaatroz newspaper reported over the weekend that one of its journalists was beaten for not wearing 'Afghan clothes,' such as full-body gowns.
During the Taliban's previous rule in the late 1990s, men were required to wear traditional robes, while girls were required to wear a burqa beginning at the age of eight.
Amnesty International revealed last month that Taliban fighters massacred nine ethnic Hazara men after seizing control of the country's Ghazni province.
According to local reports, the jihadist group executed in cold blood a regional police chief who stood up to the Taliban.